OTNYathra is one day event which is organized by AIOUG / Oracle Community ACE / ACE Directors / OUG Evangelists on every year.
This is series of six conferences across six major cities (Chennai,Bangalore,Hyderabad,Pune,Mumbai,Gurgaon)
Mostly there are three parallel classroom sessions are going on so you can decide and seat in your interested session.
This is not a commercial event, They are collecting Rs. 500 as registration fee to cover the Lunch/Tee/Coffee/Snacks and other logistics to host the event.
I'm regularly attend this event since 2014.
As per my opinion this is the best technical one day event that i recommended to attend to all the DBA and Developers.
AIOUG also started local chapter in all above region.
I hope that AIOUG Gujarat Chapter will start officially very soon.
You can check latest information on my OTN Blog
https://community.oracle.com/blogs/hiteshgondalia/2017/05/16/aioug-gujarat-chapter
Website: http://otnyathra.in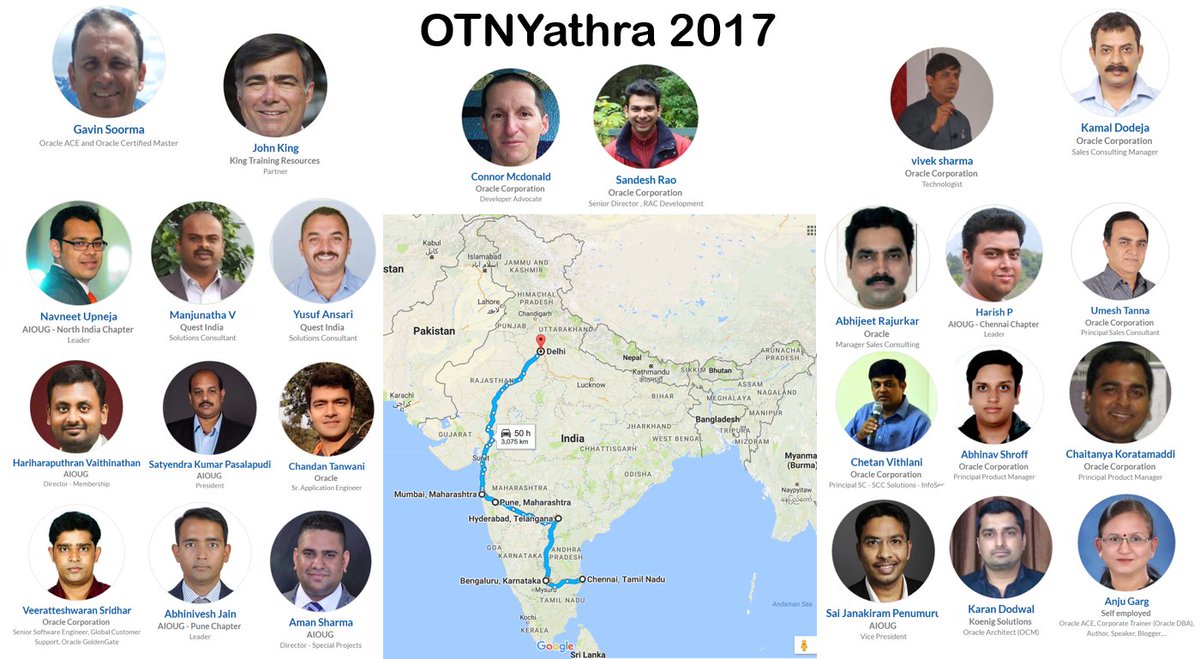 You can check session information using this link(http://otnyathra.in/{name of city}/)
http://otnyathra.in/mumbai
Link to register in event
http://otnyathra.in/register